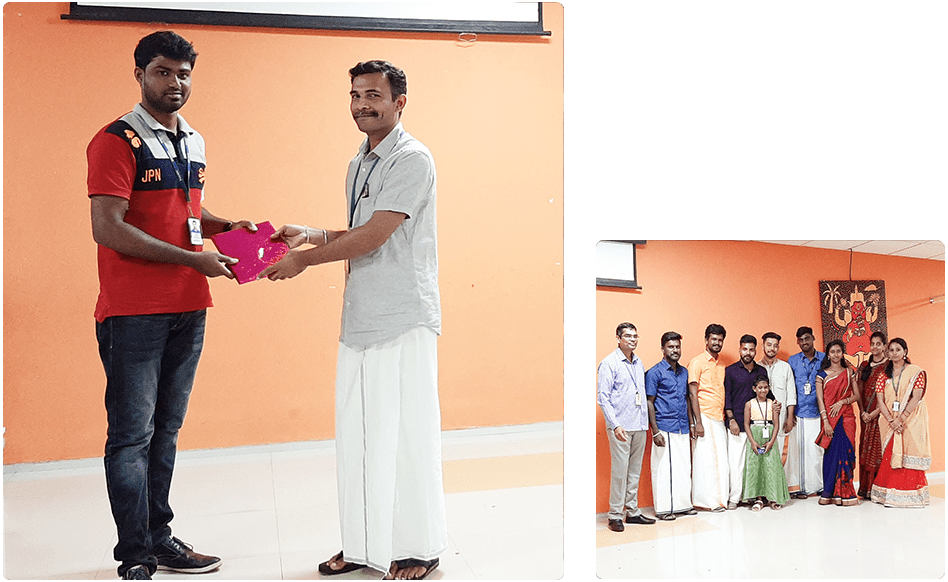 Life @Kumaran
Amazing work environment. Seasoned leadership. Awakening your hidden potential. And developing immense passion for your profession. Life @ Kumaran in a nutshell.
You will be part of an organization that has a profound passion for what it does and that cultivates an environment of innovation. Deviating from the stereotypes of any organization, Kumaran fosters a workplace that feels like one big family with room for flexibility and a satisfying quotient of work-life balance.
Work Culture
Building impeccable value to the clients through progressive innovation is the core principle of Kumaran.
This is imparted to all Kumaranites in every aspect of work to deliver continual value consistently.
Kumaran nurtures this culture of innovation in our work environment to drive collective organizational excellence by empowering, engaging, and motivating employees to think out of their boxes. Kumaran promotes a culture of accountability and ownership of job responsibilities at all levels.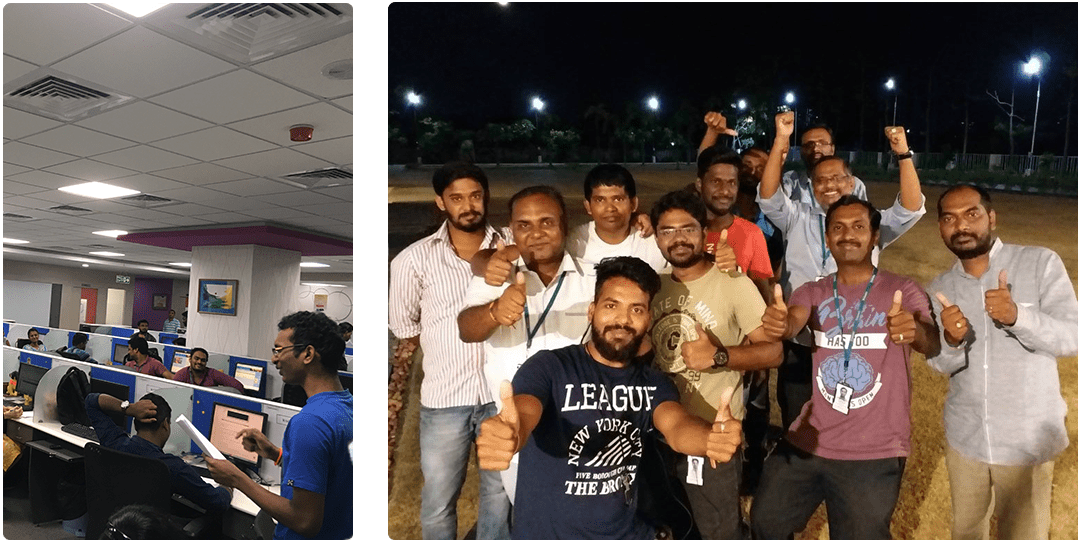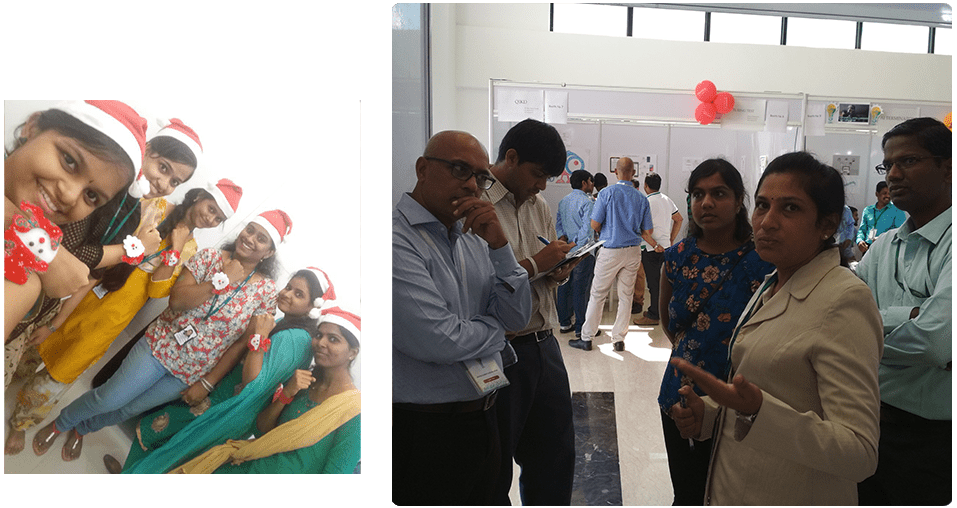 Equal Opportunity & Diversity
Kumaran is proudly an employer with equal rights that does not discriminate their employees on any grounds.
One of the core values of Kumaran is to treat every employee and client with equal respect without any regard to gender, nationality, ethnicity, sexual orientation and expression, religion, and disabilities.
We consider our employees as the pillars of strength and we are founded on a rock-solid base with a dynamic workforce of different skillsets to fulfill our customers' needs effectively.
Learning & Development
We live in the information era which is extremely dynamic that is continuously opening up newer possibilities.
Kumaran well understands the ever-changing complexities of today's business landscape and recognizes that the demands of tomorrow's future can only be fulfilled by constant learning.
And that's why Kumaran has invested its time, energy, and resources in various internal learning and engagement programs to continuously reskill and upskill our employees. Our initiatives enable us to nurture a work environment that promotes transformational innovation and facilitates the growth of our employees in their careers.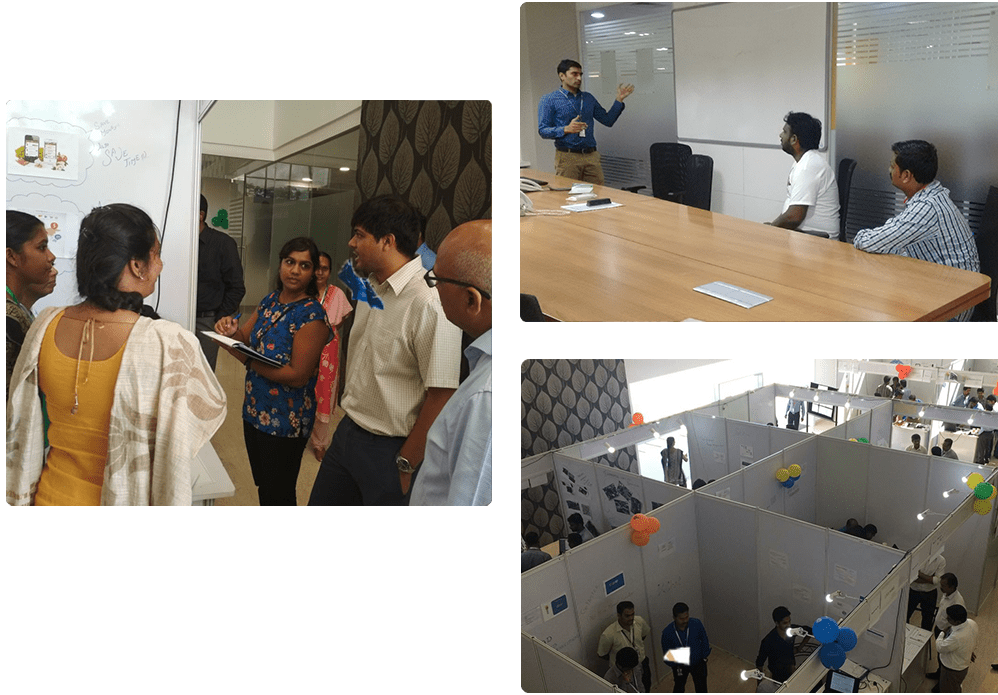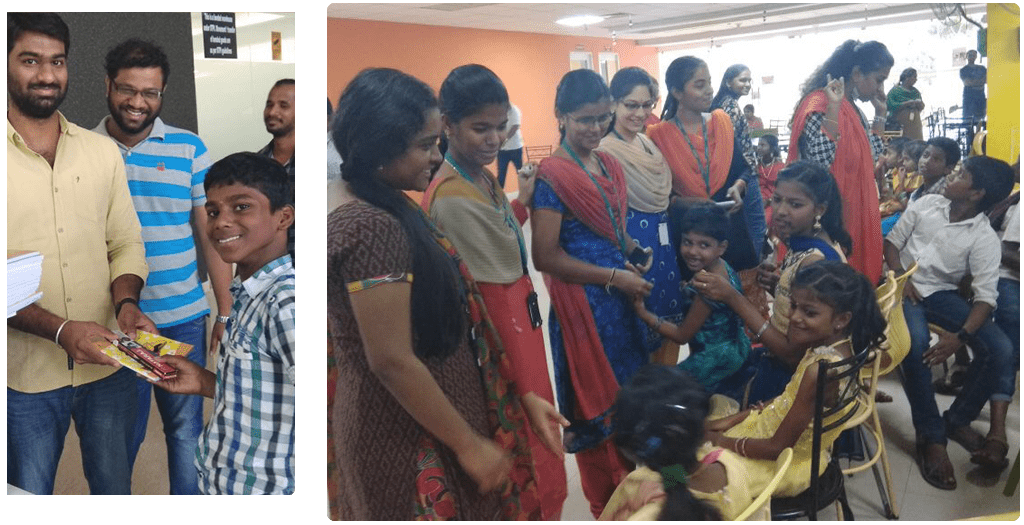 Corporate Responsibility
The CSR values of Kumaran do not end at giving back to the society but also extends to cutting back on the resources that we use on a day to day basis.
Kumaran has executed CSR programs through various initiatives to uplift the lives of the less fortunate.
Besides the CSR programs, Kumaran has imbibed staunch protocols within our culture to minimize the wastage of resources like food, water, electricity, and paper usage as part of our cutting back initiatives to add value to the world that we live in.
Health & Wellness
Kumaran's considers the complete well-being of our employees as our primary HR value.
Kumaran has always invested time in the physical and mental health of our employees through our Employee Assistance Program. Kumaran encourages our employees to practice mindfulness through yoga and meditation. The key to maintaining a healthy well-being is by practicing good habits.
From distributing immunity boosting health drinks to conducting psychotherapy sessions to our employees, Kumaran's emphasis on the welfare of our workforce which has been of paramount importance.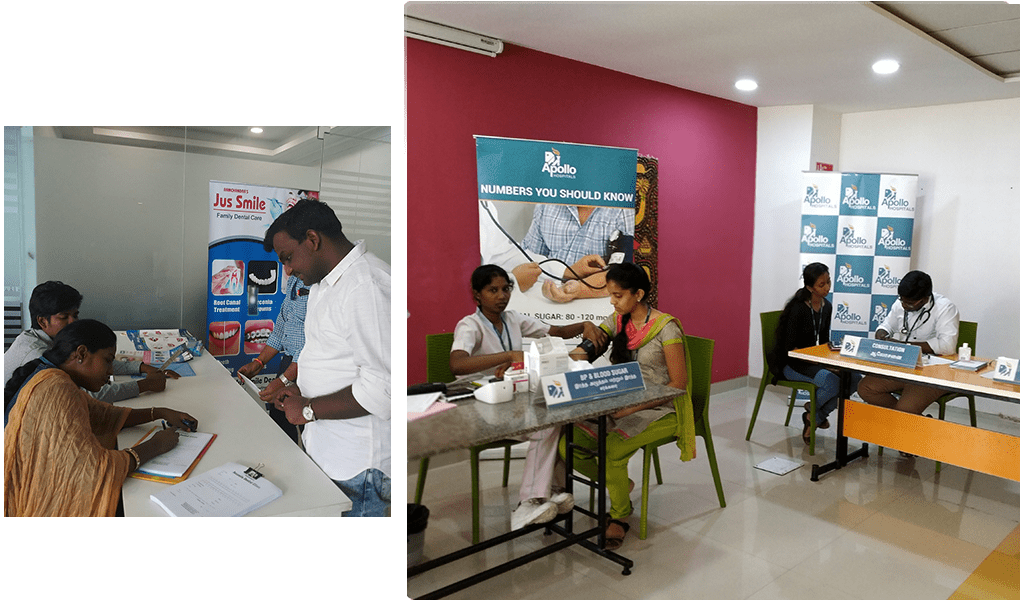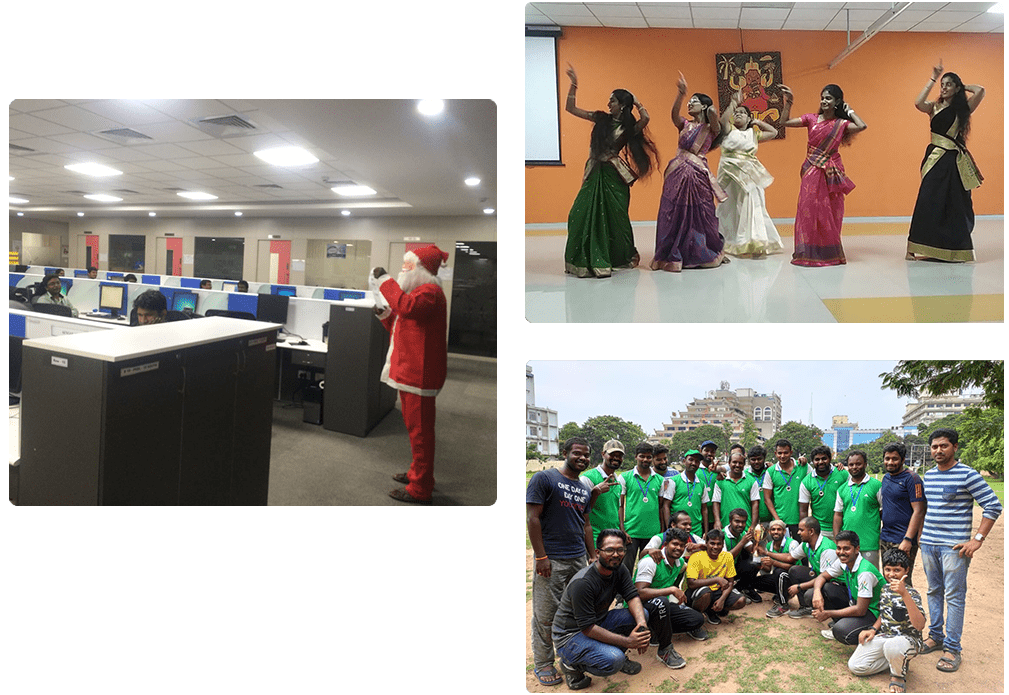 Work. Play. Fun
Kumaran is a longstanding company with a young workforce led by a team of experienced leaders.
Kumaran houses a fun-filled work environment that brings all Kumaranites together on to improve team building and collaboration skills. Kumaran hosts cultural and tech events all round the year on many occasions. Kumaran sees this as an opportunity to bring out the hidden talents of our people and as well bring our Kumaran families together.
Our fun at work events boosts creativity and morale amongst our employees and in turn, makes our employees productive at what they accomplish.
Beyond Paycheck
Kumaran has always gone the extra mile and has rewarded our employees beyond their paycheck.
The transparent and collaborative work environment of Kumaran cultivates talent and rewards them unequivocally through Rewards & Recognition and performance-based incentives.
Besides the R&R, Kumaran showers our employees with gift vouchers for all special occasions in their professional and personal lives.