Internal Risk Rating based on quantitative and qualitative factors
Kumaran Credit Risk Assessment system provides instantaneous "internal risk rating" for any borrower based on quantitative as well as expert-judgmental factors coupled with higher and lower bounds of scores. This rating can be customized by the bank based on its internal policy.
This credit risk assessment system can be used for risk rating of customers belonging to corporate, commercial, small business, Health care, Education and agricultural business entities.
Some of the
features of Credit Risk
Assessment System
are as follows
External evaluation
– Industry/Sector
Risk & Policy Risk
Internal evaluation
– Business Risk
& Financial Risk
Capture of Actual
estimates and
Financial Projections
Generate reports,
comparisons ad trends
to analyze specific
portfolios
Templates for
collection of
historical
financial data
Benefits Of
Credit Risk
Assessment System
Banks can leverage the capabilities of Kumaran's Credit Risk Assessment System to harness the benefits
Streamlines tasks / reduce redundancy of work
Can be easily integrated with other business application software
Accessible from anywhere & anytime
Easy online payment facility
Get updates & amendments separately
Enable the clients to increase operational efficiency & reduce cost
Comply with prevailing banking regulations
Credit Risk Assessment System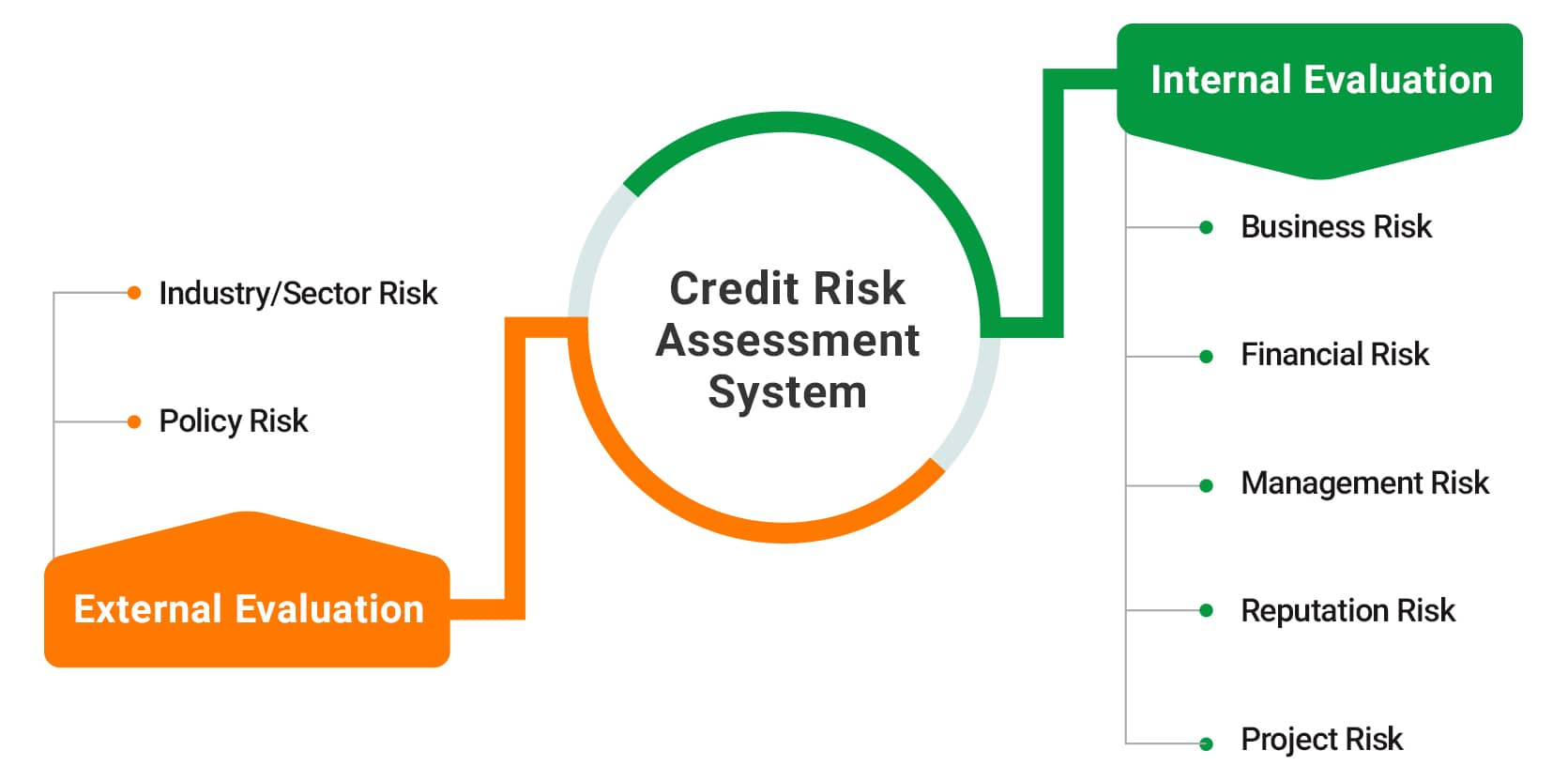 Extensive set of features of our Credit Risk Assessment System
Financial Statements storage
Risk Rating Reports Generation
Let's Talk About Your Needs
Transforming painpoints into efficiencies