Services Offering
Strategic technology partner to global enterprises with proven track record of customer delight.

Application Services
Application Development
Application Maintenance and Support
Technology and Architecture Consulting
Cloud Native Application Development
Product Engineering

App Modernization
Application Legacy Migration
Monolithic to API and
Microservices
Application Reengineering
Application Refactoring to cloud
native

Cloud and Infra Services
Cloud Consulting and Advisory
Cloud Migration
Cloud Backup and DR
Cloud Manage and Optimize

Data and Analytics
Enterprise Data Platform
BI and Data Visualization
Cloud Backup and DR
Legacy Data Platform Migration
Big Data

Quality Assurance Services
Independent Quality Assurance Services
QA Automation
Regression Test Suite
Performance Engineering
API and Accessibility Testing
Mobile Testing
Vulnerability Assessment and
Penetration Testing

Agile, DevOps & Automation
Agile and DevOps Consulting
CI / CD
DevSecOps
Enterprise Automation Consulting
Enterprise Automation Implementation
Support Services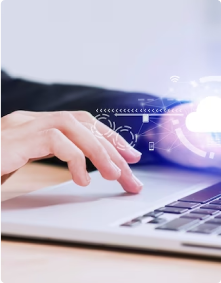 Modernization of Manpower & Process Control Migration.
Augment your operations to be Smart & Internet of Things (IoT) ready. Leapfrog to an Industry 4.0 framework-based manufacturing-based solutions.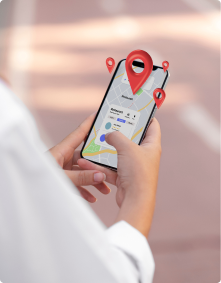 Digital Transformation of Vendor Parts Tracking Application
Complete parts lifecycle tracking, reporting, predictive modelling, and cross integration with other enterprise software.
Modernizing Assembly Line Material Tracking
Integrated assembly workplace planning, design, and material supply management.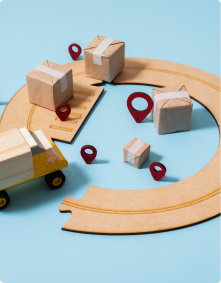 Upgrade of Supply Chain Applications
Backward compatible application development with multi-view reporting on supply chain applications. Advanced parts monitoring and inventory management solutions.
Automobile Manufacturer Migrates Warranty Management System Application from PowerBuilder to .NET
Kumaran understand that organizations that use legacy applications would have evolved over years of business enhancements for which functional documents may not have been updated. And it is difficult to maintain, improve, upgrade and scalable the PowerBuilder legacy application with lack of skilled resources.
US Automobile Giant Improves their Mainframe Batch SLA from 32% to 99%
Tool guided migration of COBOL / JCL batch programs to Java Spring Batch, using Kumaran's proprietary tool NxTran. Migration of z/OS DB2 to LUW DB2. Tool guided migration of COBOL DB2 stored procedures to LUW DB2 stored procedures. Optimization of online applications to improve performance.
Let's Talk About Your Needs
Transforming painpoints into efficiencies