PowerBuilder Application Modernization
Services Overview
PowerBuilder Modernization– Once a robust Rapid Application Development tool is now being deemed obsolete by the development community considering the laundry list of challenges posing a threat to business excellence.
Kumaran well understands the challenges in using legacy PowerBuilder applications and appeals to businesses effectively undertake PowerBuilder Modernization to modern technologies such as JEE/.NET environments to successfully mitigate the challenges.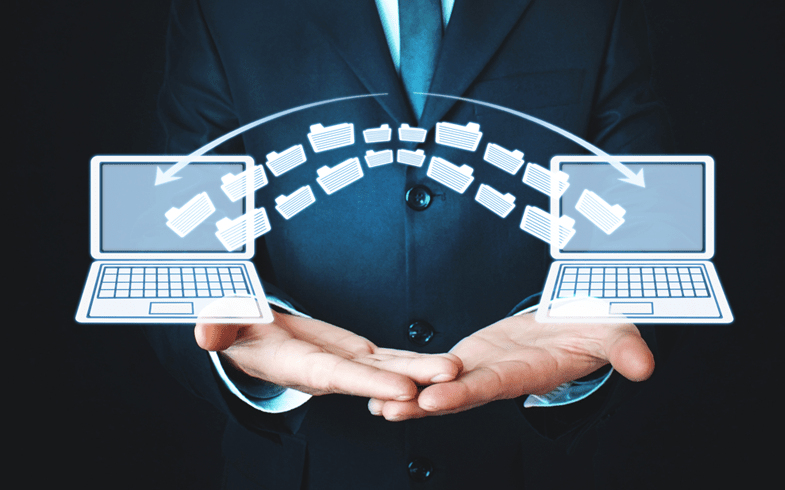 Infuse Reliability, Maintainability & Scalability In Your Applications
Fusing the capabilities of Kumaran's PowerBuilder Converter tool and our migration experts into our solution delivery.
PowerBuilder Modernization Experts
with deep technical
experience
Exceptionally qualified team of migration experts, with proven experience in a plethora of migration projects to effectively address your needs.
Proven Modernization
Approach
Investing our extensive experience in PowerBuilder Modernization to refine the factory model modernization process with the help of process assets (checklists), procedures, and guidelines
Understanding the
Business Challenges
Kumaran understands that there is a serious lack of support and scalability options for PowerBuilder Applications. These drawbacks exposes the system to wide range of data integrity vulnerabilities eventually even leading to complete system failures. Besides these, there are other business challenges any organization running PowerBuilder may face
Unavailability of resources
with PowerBuilder
skill set
PowerBuilder no longer a
mainstream development
platform
Increasing maintenance
Costs of business
applications
Lack of scalable, reliable and
high-performance business
applications
Lack of sophisticated User
experience and usability
Kumaran's PowerBuilder Application Modernization
Kumaran's PowerBuilder Modernization is a comprehensive solution that mitigates the business challenges of using PowerBuilder applications by migrating them to the latest JEE/.NET technology stack. Kumaran's tool based PowerBuilder Modernization is a proven, highly automated and a tool based solution that flawlessly convert your PowerBuilder applications retaining the business logic intact.
Keep your business logic intact
Kumaran follows a unique, PowerBuilder modernization approach through a phased migration implementation plan. Kumaran's PowerBuilder Converter tool is a home grown migration process accelerator that is powered by automation to generate target code for different application layers. Our tool excels in generating maintainable code with open standards and reduces scope for manual errors.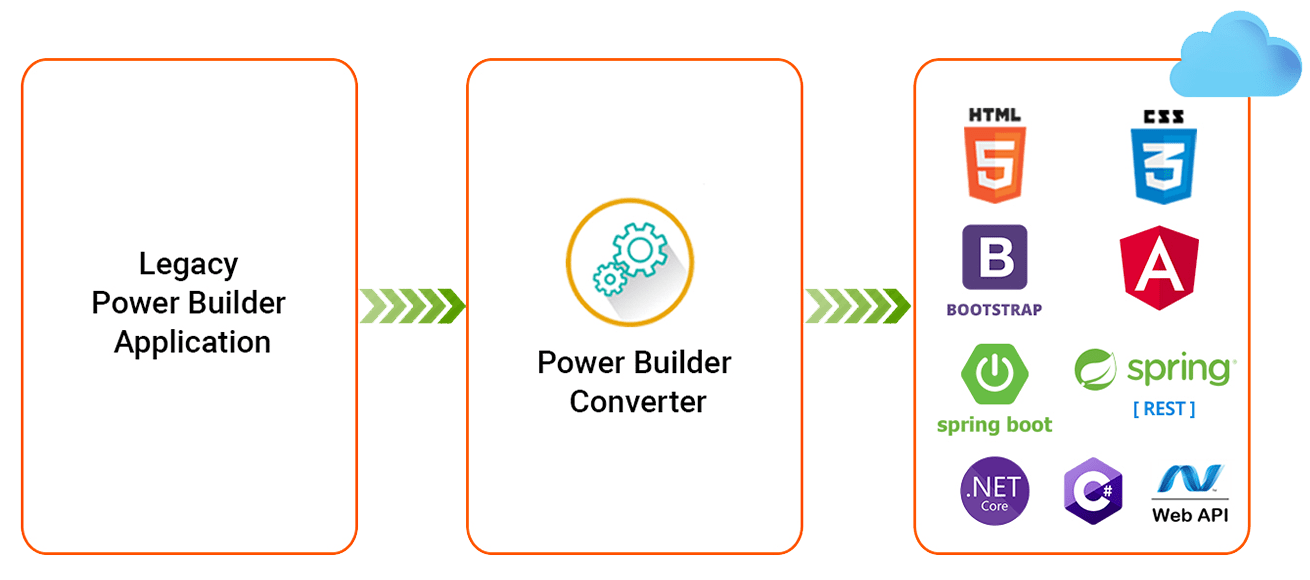 PowerBuilder Modernization – Business Benefits
Minimal Total
Cost of Ownership
Faster time
to market
Significant
improvement in
application stability
Improved
application
performance
Better
predictability
Knowledge
management
Reduced risk
of operations
Competitive performance
Scalable for changing
business requirements
Easy User adoption –
Similar target application
UI ensures easy user adoption
Quicker implementation
– due to strong technology
expertise in tool guided
migration process
PowerBuilder Modernization – Technical Benefits
Reliable, Scalable and
Maintainable web application
Integration with internal
and external systems
Cross browser
support
Lower maintenance
on the transformed code
Rich and sophisticated
user experience
Let's Talk About Your Needs
Transforming painpoints into efficiencies